Monday, July 01, 2013
Posted On July 01, 2013 by Team iCynosure.
Today, Google Reader has finally bid us adieu. It will be the best to switch to Bloglovin from Google Reader to follow the blogs of your choice. I see many of you lovelies already following iCynosure via Bloglovin. Thank you for your pro-activeness.
Friends who do not want to lose your blog following list but need help in moving, visit the Moving from Google Reader to Bloglovin Tutorial.
To follow iCynosure via Bloglovin click the image below and hit the follow button.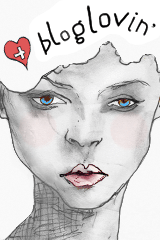 And to facilitate more interaction with our lovely friends and fans, we have also included 'Comment via Facebook Option" on the blog. We'd love to hear from you and if you need blog help, feel free to email us via the contact us section.
Until more stuff, keep visiting and keep commenting!
- Heena
About Me
Hi, I'm Heena workaholic and shopaholic and not necessarily in that order. 
View my complete profile

Popular Posts
The last week of 2014 has been very special for me… I went back to my roots to bring in the New Year and that's how I want to begin my 20...

The very first time I argued with my mother-in-law, was a few days after #PrincessHeer was born and it was about whether or not we shoul...
Labels
#PrincessHeer
Accessories & More
App Review
Asian Paints
Auto Launch & Test Drive
Baaya Design
Bangalore City Guide
Beauty Blogger
Beauty Service Review
BIBA India
Bollywood Beauties
Book Hotels Online
Book Review
Celebrity Spotting
Cheap Online Fashion Stores
Colgate
Diwali Series
Everyday Fashion
Facecare
Fashion Blogger
Fashion Shows
Film & Entertainment
Film Review
Financial Planning
Financial Security
Godrej Group
Hair & Beauty
HDFC
Health & Wellness
Himalaya Herbal
Home & Living
Home Décor
Home Salon Review
Horlicks
India Travels
Indian Fashion Designers
Infographics
InterContential Holiday Group
Jakson Inns
Kids Fashion
Lava Mobiles
LeEco Mobiles
Levis
Lifestyle Blogger
Lingerie Shopping
Luxury Fashion
LYF Mobiles
Malaysia Tourism
Max Life Insurance
Men's Fashion
Mobile Launch
Mobile Review
Myntra
Online Shopping
OPPO Mobiles
Oriflame India
Parenting
Pearl Academy
Pepe Jeans Junior
Product Review
Rann Utsav
Relationships
Reliance Digital
Service Review
Shopback India
Skincare
Staycation
Style Guide
Summer Essentials
Things To Do In & Around Mumbai
Travel Blogger
Travel Guide
Triumph India
Urban Clap
Website Review